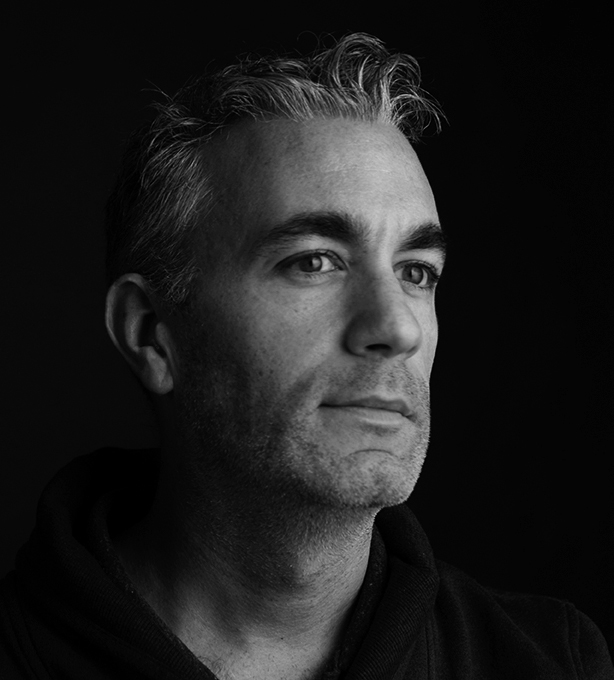 I am a Senior Creative Art Director from NYC, now living and working in London. I have 20+ years at global agencies JWT, Saatchi, Grey, FCB, Havas and Arnold in London, NYC, Seattle, and Boston.

I am used to working across all areas of projects from beginning to end, from concepts to post-production. Producing work across Print, TV, Digital, Social, Mobile, POS, Experiential, Retail, and OOH for a variety of clients; from FMCG to Charity, and Retail to Healthcare.

In 2014, I completed my MA in Photography from Cass Faculty of Art in London. I received my BS in Mass Communications/Advertising from Boston University. Also studied Fine Art at New York University and Cooper Union.

Have Dual Citizenship (USA and Italy). So I am ready, willing and able to work in London and anywhere else in Europe.

Facebook London
5/16–present
Create Global and Regional Ad Campaigns, Event & Experiential Design, Branding, Video, Digital Design, Social Media,
CRM for various Facebook products and Instagram.
Freelance Creative—London
9/13 –5/16
JWT, Mother, Havas, Grey, Publicis, Droga5, WCRS, The Marketing Store, Innovision, Exposure, A Little Bird, You Agency, 
Projection Artworks, TMP Worldwide
Accounts:
McDonalds, IKEA, Philadelphia; Air Nippon, PG Tips, Schweppes, Cutters Choice, Fiat, BP, Durex, Purina, Branstons, Princes, European Olympics, Lloyd's Bank, Gala Bingo, William Hill, wewantanycar.com, Savills, Allila Resorts, McCarthy & Stone, Mount Anvil, London Canal Museum, PayPal, Oxfam, Panasonic
Responsibilities:
Print (press, retail; DM, CRM), Digital (websites, banners, emails, social, mobile), Broadcast (TV, video), Experiential,

Branding,

Product launches, Package Design, New Business



Havas Worldwide NY




3/13–9/13




Freelance Creative on Bayer, GSK, New Business
J Walter Thompson NY
9/09–8/12
Associate Creative Director on various Johnson & Johnson brands, NY Cares, New Business
FCB Global NY
3/09–9/09
Freelance Senior Art Director on Starbucks
, Cephalon, New Business
Saatchi & Saatchi NY
9/05–2/09
Freelance Senior Art Director on various products for AstraZeneca, Merck, Amgen, Pfizer, Wyeth
, New Business
Freelance Senior Art Director—NYC
4/99–9/09
EURO RSCG, D'Arcy, Margeotes + Partners, Chillingworth/Radding, Ryan Drossman & Partners, Sullivan NYC, Harrison & Star, Agency Sacks



Saatchi & Saatchi NY




9/99–3/00




Freelance Art Director on

P&G (Physique Hair Care, Tide, Olay, Head & Shoulders), Delta Airlines, Kodak, and New Business
FCB Global Seattle
12/97–3/99
Art Director on Starbucks, AAA, Eddie Bauer, First USA, Woodland Park Zoo, HP
Grey New York
10/94–7/97
Junior Art Director on Chase, Audi, Microsoft, FTD, Aetna
Consumer Goods
Procter & Gamble
(Crest, Whitestrips, Tide, Olay, Prilosec,
Physique Hair Care, Head & Shoulders,
Fixodent, Metamucil)
Colgate Oral Care
Tylenol
Halls Cough Drops
Tiger Balm
Wisk Detergent
Durex
Audi of America
Avon Cosmetics
Cetaphil Skin Care
Waterford Crystal
Croton Watches
Pitney Bowes
Cutters Choice (BAT)
Fiat
Philadelphia
Schweppes
Stolichnaya Vodka
PG Tips
Princes
Branstons
JELL-O
Goya Foods
Caviaroli Olive Oil
Retail
IKEA
McDonalds
Starbucks
Sainsbury's
General Nutrition Centers
Macy's West
Brunschwig & Fils
Moe Ginsburg Department Store
Services
Virgin Atlantic
Delta Airlines
Air Nippon
British Petroleum
British Telecom
Islands of the Bahamas
Microsoft MSN
Royal Caribbean Cruise Lines
AAA of California
Nickelodeon
FTD
Financial Times
PacBell Mobile
SunCom Mobile
GB Lodgings (ACE Hotels)
Shutterstock Images
Hewlett-Packard
Aetna Healthcare
McCarthy & Stone
Lloyd's Bank
Chase Manhattan Bank
GE Financial
First USA Bank
Eddie Bauer Credit Services
Pro-Bono/Charity
Oxfam UK
London Canal Museum
WaterAid UK
New York Cares
Wild Bird Fund
Defenders of Wildlife
Woodland Park Zoo
World Policy Institute